If you add your email address to My Library Account in the library catalog, you will receive library circulation notices (courtesy notices, recall notices, overdue notices, etc.) by email. To do so:
 
Sign in to "My Library Account."
Once you are signed in, click on Update Addresses to update your address information.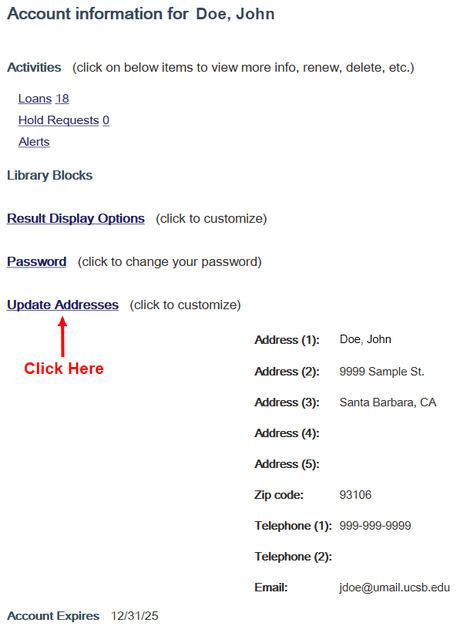 Another window will open where you can update your mailing address, phone number, and email address. By adding your email address and successfully submitting the change, you will be registered for electronic library notices.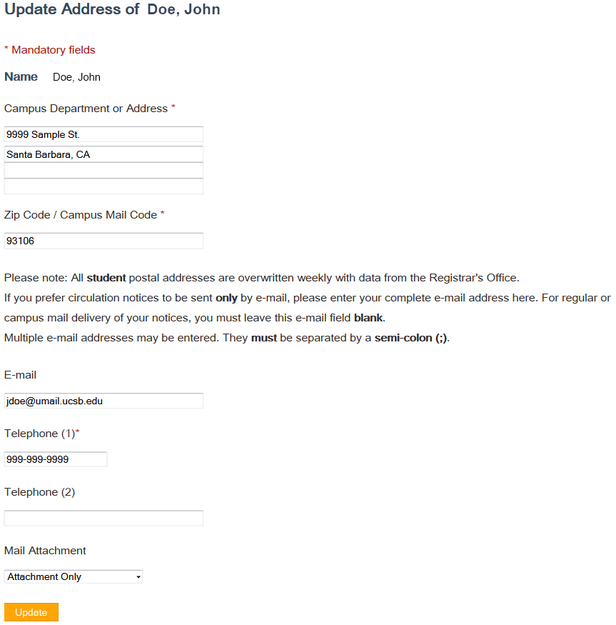 To receive paper notices only, simply remove your email address from the address information. Please review your mailing address to verify that it is accurate.
Any changes made to your address information via "My Library Account" are instantaneous and done directly on the computer. You will not receive additional confirmation of the activity.
When you are finished with your session, do not forget to click on the Sign out link.
 
Comments: Circulation Services.