We do not view this project as simply a renovation, but rather as a re-conceptualization of what a library can and should become. We want to hear from you - our students, faculty, and staff - about the role the library can serve to advance your academic needs. This is your chance to shape the future.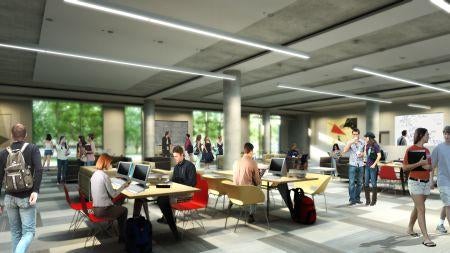 These are some of the spaces we intend to gather feedback from users about:
24-Hour Information Commons
Special Collections Seminar Room
Faculty Collaboration Studio
Instruction Labs
Group Study Rooms
If you would like to learn more about how you can get involved, please contact Rebecca Metzger, AUL for Outreach & Academic Collaboration, at (805) 893-2674 or rmetzger [at] library [dot] ucsb [dot] edu.